Luxury Hand Painted Kitchens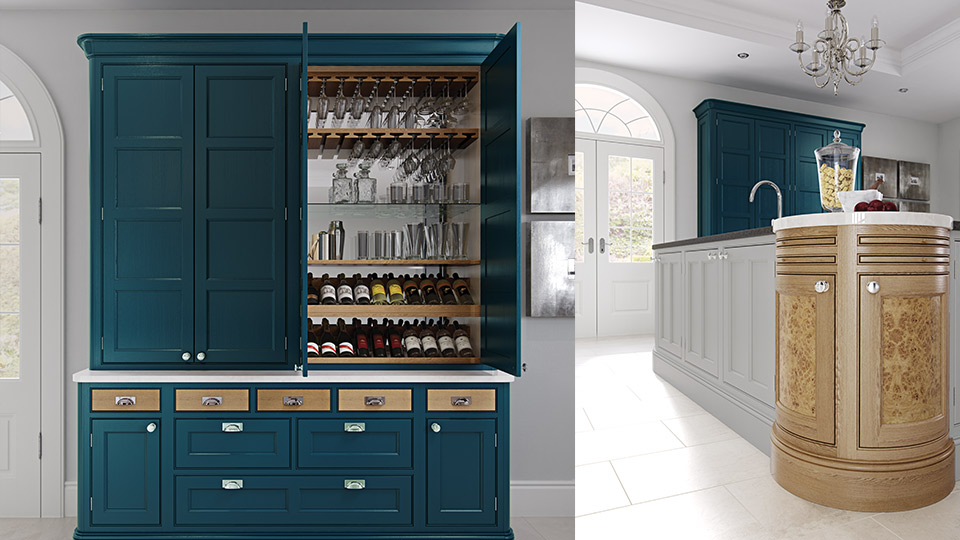 When you dream of a luxury kitchen made entirely to your bespoke needs and design you may not always think of a hand painted finish. Completing your new kitchen by hand painting gives your design a depth and texture you thought wouldn't be achievable. The elegance we can provide here at Davies & Davies Bespoke Interiors highlights the natural sophistication our bespoke kitchens provide. In addition to this a hand painted kitchen can combine bold natural colours with delicate detail to really make certain features stand out. Making an everlasting first impression.
Hand Painting To Make Your House A Home
With a kitchen that is finished off by hand painting it really gives the kitchen personality. Our bespoke kitchens can then be tailored to fit seamlessly into your house. Ultimately making it a home for you and your family. Every luxury hand painted kitchen is built specifically for each individual client we have here at Davies & Davies. We offer a fully project managed journey which will involve the design expertise of our award winning designers. Our end result is truly beautiful and exquisite but always offers functionality at the same time.
Come & See Our Bespoke Hand Painted Options
Whether you want a quiet alone space or a meet and greet why not book in an appointment to come and visit our luxury showroom. This way you can see our hand painted kitchens for yourself and seeing our truly amazing designs may spark an initial inspiration for you. If you have any questions then please contact us and our friendly, knowledgeable team will be sure to help.