Kitchen Companies Near Me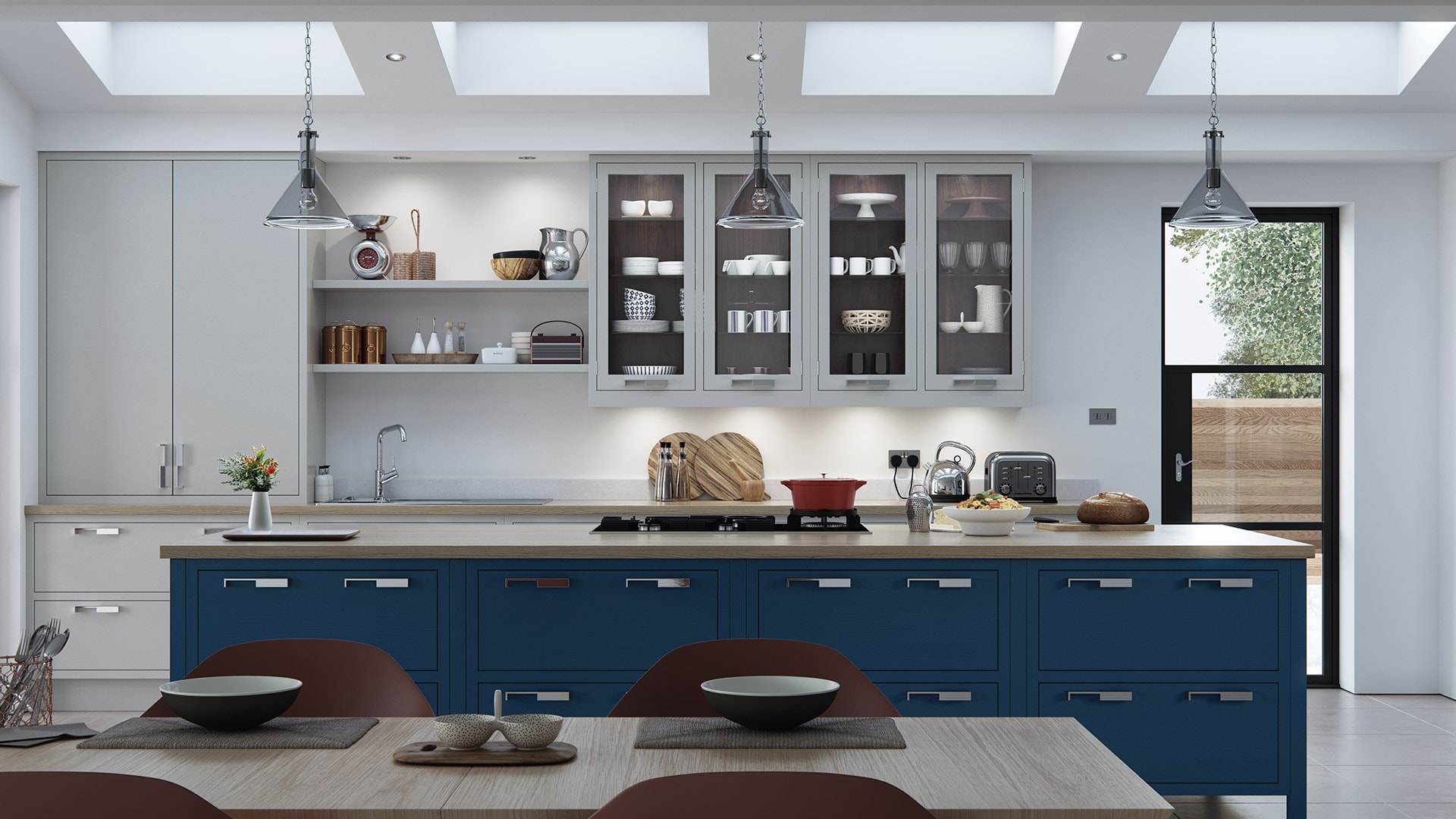 When searching for 'kitchen companies near me' look no further than davies&davies. Davies&davies are one of the largest independent suppliers of fitted kitchens in the West Midlands. We have a broad range of luxury, custom made kitchens. Combined with our award winning personal kitchen designer, our bespoke kitchen units typify luxury living.
The value of davies&davies lies in the exceptional quality and design of its furniture. We, unlike any other manufacturers, truly believe that our products will enhance your life because they are carefully and lovingly considered from the beginning of their existence.
Davies&davies have developed and grown their business over the years and now has a 10,000 sq.ft showroom dedicated to kitchens and a 12,000 sq,ft head office, making it one of the biggest privately owned fitted kitchen businesses in the area.
Kitchen Fitters 'Near Me'
At davies&davies we understand that having a new kitchen can be stressful but we are here to help every step of the way. Our highly skilled and experienced design team help fully project manage and bring your dream luxury kitchen to life. By tailoring your dream design with our kitchen planner and design team, we are able to assure you with a complete start to finish process, completely transforming your kitchen into the kitchen of your dreams.
Not only will davies&davies supply your kitchen but we will also fit it. Our kitchen fitters are trained up to the highest standards to meet your expectations. With their incomparable level of service and skill, their quest is to satisfy every client's individual needs and desires, resulting in furniture that is unparalleled in terms of design and construction as well as the finish
Kitchen Suppliers Near You
                Davies&davies want to help you create your dream kitchen. Due to this we believe that no other kitchen suppliers can supply a fitted kitchen quite like we do and that is why you should choose us to supply your new kitchen.
A new kitchen is a big investment, so don't let it down by employing the wrong kitchen suppliers. Davies&davies constantly review the skills of our staff to ensure adequate training has been provided, ensuring your kitchen has been installed professionally as well as safe and secure. We understand that it is important you have someone you can trust working in your house and that is why you should use davies&davies as your kitchen supplier, as we are your local, trusted kitchen suppliers.